Post by ninz1 on Aug 3, 2016 15:21:44 GMT
(It's a long read- it is in parts because I couldn't fit the photos in one post, please do watch the video at least- link at the end).
I was going through some old files, deleting ones I do not need anymore and I found this. I wrote this out last year for my Winter white hamster 'Zorro'. Kind of like a diary entry. I barely had time this year to write something for him this year but not a night went by when I did not remember him. He was my bedtime buddy, my little cuddle before I went to sleep and I will always miss that.
He's not a budgie but he kinda fits because he's small, full of character and very loving so I am sure you will all understand where I am coming from

Here it is...
I will start off by telling you what had happened around the time Zorro died.
It was Sunday 7th June when I had cleaned Zorro's cage completely. I left his soft food in there. I came to check on him in the evening and to do his eye drops. He had not touched his food. When I found him, I took him to his food and he ate and drank too. I held him. He looked weaker but was able to walk around and still had the energy to investigate. I thought he was fine.
I put him back in his cage and made sure the water was in a ceramic bowl and there was food near where he was sleeping. Thus making it easier for him to eat or drink.
Monday morning was when I was worried about him. He seemed weak but was still eating. I stopped the eye-drops completely as he was weak.
On Tuesday, when I took him out, I didn't do his eyedrops as I thought it would stress him out. He was stumbling about and I thought it was his leg. I was so worried. He would take just a few steps and then just go to sleep. He was so tired! He wanted a drink and took a few steps but then gave up and curled up again. It was so heartbreaking to see. I was praying and just hoping it was not his time. I asked Ziyad (my partner) to call the vets because I would be on the underground to work and I have no phone reception at that time.
Ziyad was so much help as he called but the vets did not have any appointments. They then said you can come in for an emergency appointment at 10am. I told Ziyad to take it and to go pick Zorro up from my house. Luckily mum understood and she said that she will give Ziyad the keys so he can come back any time.
Before I left to go to work, I held Zorro for a long time and I kissed him a lot. He was so cold. I knew it was time but I didn't want to believe it. God I loved him so much, I still do. Once he was warm from the heat of my palm, I put him on some tissue that I kept in my bra to keep those warm too. I also took out all his carefresh so that if he did walk out, he would walk easier than before. I just put in soft kitchen towels. I also put a hot water bottle away from the cage but near enough to make him feel a bit of warmth.
At school, I couldn't think of anything apart from Zorro. I remember I was ignoring children and they would get frustrated as I was in a trance, thinking about Zorro.
At lunchtime, Ziyad called me. The first thing he said was, "It isn't good..."
My heart sank and I found myself swallowing air. It was a disgusting feeling. A feeling of doom if that makes any sense?
Ziyad went on to say that the vet examined him really well. Luckily it was Matthew who I believe is an amazing vet. He took a good look at Zorro and his legs. He said the legs seemed fine so he wanted to check him all over. Then after a good inspection he said Zorro has a tumour. The tumour was around his ribs and chest. He said you would not be able to tell unless you examined him really well. He then took a syringe and pricked his chest. He said it wouldn't hurt Zorro. Sadly blood oozed out, Matthew wanted it to be watery or pus but it wasn't. He was hoping the tumour was not attached to the rib but sadly it was. It did not look good for Zorro.
He gave 2 options, one- to do the operation or two to put him to sleep. However, Ziyad felt that only I could take that decision, the vet also agreed and said he would like to see me at 5pm or as soon as I can get there.
The vets gave Zorro some fluid under his skin. It would keep him hydrated and also fed so that he would not be hungry or thirsty. They kept him on a heated mat to keep him warm.
I did not eat lunch at all. I felt horrible and I burst into tears. I couldn't speak to Ziyad on the phone; he understood my silence and comforted me whilst I cried quietly. I then gathered my strength and decided to go back to class.
As I was coming home, I was thinking of what I should do. I knew deep inside it was time to say goodbye but my greed was also fighting and I wanted to spend more time with him. When I got home, I waited for Ziyad to pick me up.
Mum was horrid. I wanted her to disappear. Inside I was falling apart and my brain was like noodles! Mum said "Just get him killed, then leave him there, it's part of life". I know what she meant but seriously, did she have to choose her words like that? She even said, "Don't ever bring another one here again". I immediately told her to not speak to me and to leave me alone as I am not in the right frame of mind to stand any of her comments. She understood as she saw how serious I was and stopped talking.
Ziyad came immediately after which was a God send.
We were on our way there and would get there for 5pm. Traffic was not helping.
The whole day and time I was praying to God to help me make the right decision. As you know, I wanted Zorro to pass away on his own. I wanted him to die in his sleep, without any pain. That for me would be the best outcome. I did not want to decide to put him to sleep as I would then worry if it was the right choice or not. It would be easier for God to decide as He is in charge of life and death- that is what I believe. Ziyad was helpful and he reminded me that it was about Zorro, not about what I want for myself but what he deserves.
At 4.30pm, I had a call from Matthew. He said "Nina, I am sorry, Zorro passed away on his own just a few minutes ago. I will have him ready for you when you get here. I am really sorry".
I took a deep breath and said, "Oh no! I guess it was his time, he was very weak..." I just told him that we were on our way there. Almost immediately, I felt so many emotions. I wanted to cry and shout but I also wanted to hide away and just be calm. I felt guilt, I also felt relieved. As Zorro is so small and he is a hamster which is someone that not all vets specialise in, I felt that there was little I could do for Zorro. I felt scared that I was hurting him more.
I guess God listened to my prayers and answered them. He took Zorro away without me having to decide, Zorro died in his sleep. The only thing I wish was for me to have held him when he died. I wanted to say goodbye and that I loved him so, so much.
When we got to the vets, Matthew said he is going to go get Zorro. Zorro was in his cage but was covered in kitchen tissue towels. The vet covered him really nicely, very carefully folded like a gift. It was very kind of him. He said he would like to talk about the outcomes if I wished to and said he would gladly answer any of my questions now, or later on. He said he understands how difficult this is for me. I respected that they took care of Zorro so well as many would have batted their eyelids and not given Zorro a second glance. He may be small, he may be a hamster but he had a soul, a beautiful soul that filled lots of hearts with love and happiness.
I was surprised at how well I was taking it. I thought I would have burst into tears but I smiled, I put on a brave face and carried on. Everyone at the vets said they were sorry and I wasn't sure what to say. I said, it's ok, it was his time to go. I look back and hope they didn't think that I was a bad owner for not showing more emotions?
When I was ready to take Zorro, Matthew offered to clean his food and water out but I said it was ok. I waited out in the reception to pay for the remaining amount which was up to £144. Then Matthew came out and said don't worry, no charge. That was really sweet of him to do that and it helped with everything.
The vet explained everything and said he probably died because of the tumour and they can do a post mortem on him but it was my choice. I didn't want that. I wanted him to go home with me. He said they could have operated as they have all the equipment and it has been successful in the past, however, first Zorro would need to put on weight and even after that, they would have to cut around a lot of good muscle tissue to get rid of it all. It did not look good either way and Zorro was very old too. He said that since Zorro was eating a few days ago, then the tumour must have spread to an important organ like the kidneys which caused him to become so weak and it must have been sudden. He also said that if Zorro was going on his wheel and walking around, the tumour was not causing him pain, perhaps discomfort as it was big but nothing that made his life overly difficult. He said Zorro did not die in pain as they had given him some pain relief too.
I picked Zorro up and it was so weird feeling him so lifeless and so stiff. I really miss him. I still become quite upset talking about him. It's not nice when God takes back someone you love so much. It doesn't feel fair. I try and remember that Zorro was a gift to me, I burrowed him from God and God wanted him back. I hope he is nibbling his favourite peanut butter sandwich in a field full of daisies and sunflowers! I hope he is making a fuss in heaven!!
When we got home, I didn't tell mum I had brought his body with us. She would have gone crazy. She had advised me to leave Zorro at the vets. I know she didn't like him but how could I leave him there? I loved him and he was my little pet. I would wake up saying good morning and wouldn't sleep without a goodnight kiss. I hid his body and decided to bury him.
Ziyad helped me to bury him in a plastic container that we had bought on the way there. I wanted to bury Zorro in something I could carry because this house doesn't belong to me. If we move, I would have to leave Zorro's body in the garden here. I would rather take him with us wherever we go. We then ordered a pizza because we were so hungry. I wanted something I could pick off, so lots of corn and mushrooms and peppers. Throughout the whole evening and night, I kept worrying about him. I kept thinking oh no, Zorro is cold. He is not happy under all that cold soil. I knew he was dead, but I think my mind was trying to find ways of me coping with the loss and that is how I was coping. I am guessing it was the stage of denial?
Overall, I have started to get over it, I still remember and feel the pain but I can cope with it. It has been hard and it still does make me cry but I guess that is a part of life.
What has really helped was the things I did to help me to cope. So the first thing was when Ziyad took me to Wisley Garden centre. He said I needed to pick out a flower that would be best for Zorro's planter!
It was very hard as at first we did not know what to pick. So many plants but I remembered it needed to be a hardy perennial.
We found this which we thought would make a lovely memorial flower.
www.rhs.org.uk/Plants/98490/Rosa-Sweet-Dream-Fryminicot-(Patio)/Details?returnurl=%2fplants%2fsearch-results%3fquery%3drose%2bSweet%2bDream%26aliaspath%3d%252fplants%252fsearch-results
It was beautiful; it looked like a tree with roses growing out of it. I put that in the trolley and then as we were leaving and Ziyad was getting the soil. There I saw it, a plant that caught my eye.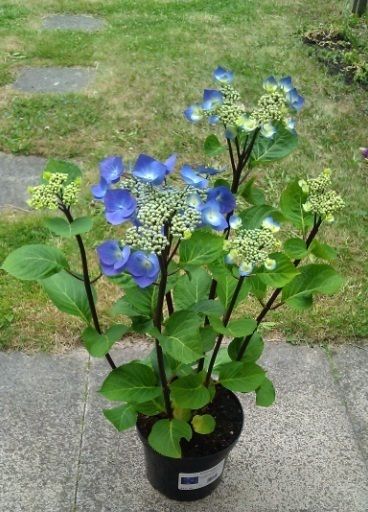 Not only was it a beautiful flower but it was also a Hardy perennial. Then this is what settled it.
Look at the name. It was as if God had planned this all long. Isn't it perfect??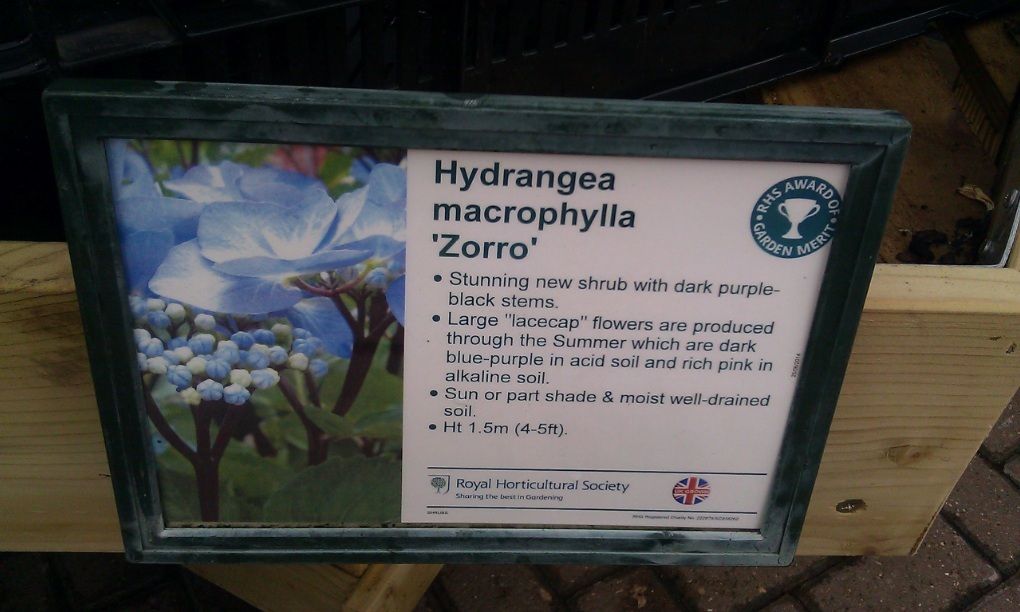 I remember this was the first time I smiled about Zorro and did not cry. It did make me feel weird but I was happy. Thanks to Ziyad for taking me there and for helping me. He really was such a help to me.
I then had to get a few things for my planter. So I searched online to got some things personalised. I found this stone and it could be personalised. I got it from ebay. First they had a Syrian hamster and it felt wrong to have a Syrian hamster next to Zorro's name so I asked if I could get a personalised image.
Here it is:
It was perfect and it is weatherproof, so it should last forever hopefully.
I then decided to write a poem for Zorro. I am rubbish at poems, Ziyad is so much better at poems. I took my time and ended up with something that was from my heart. I then looked on ebay and had it on a plaque to hang on my planter.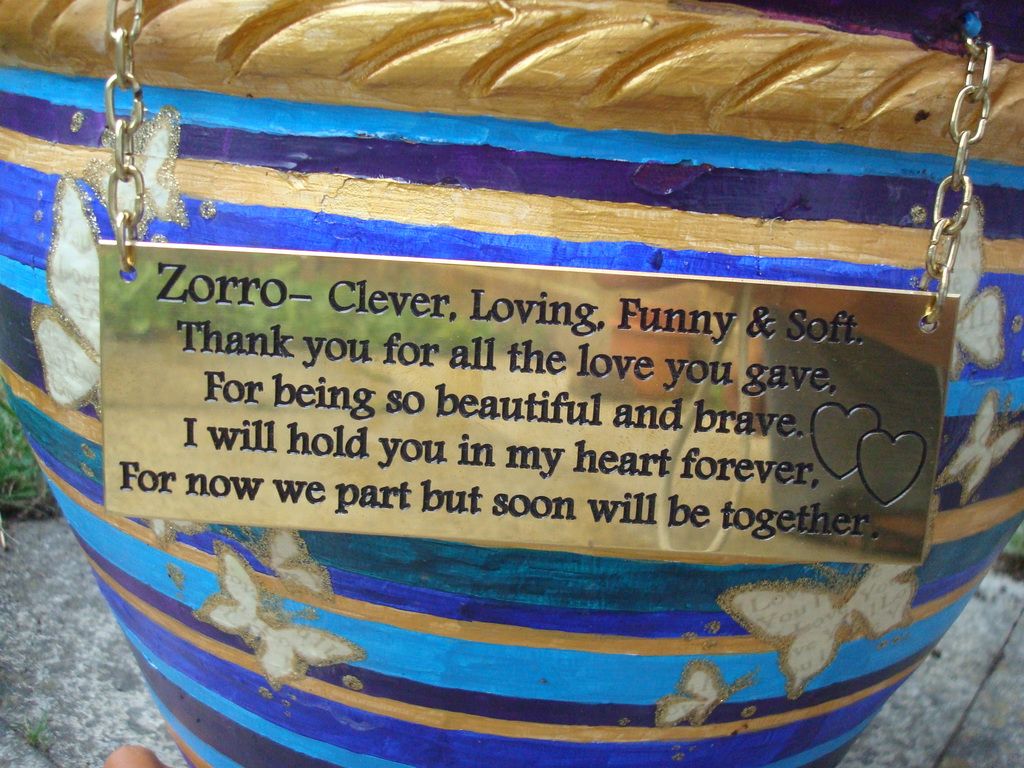 Then the planter... the plastic planter was nice however, it didn't do justice to the other lovely things I had bought. So me and Ziyad again went on a mission for a planter. We found a hand-made planter that was also frost-proof! I thought I could paint it and make it personal like all the other things.
This really helped me to overcome the death of Zorro and it made me think of the good memories and to show him how much I love him. He is dead and he cannot see or hear but I believe he is in heaven and I will see him one day. My friend Tugba from school said "Dude, you really love your pets, he will be the reason why you go heaven because of how well you took care of him," That was really sweet of her to say.
The planter was difficult. I wanted to do lines around it and needed it to be straight. I tried masking tape to make straight lines but that peeled everything off. I then tried painter's tape which is NOT meant to take paint off but even that did. I then decided to paint lines hand-freely and it came out quite nice. I think the colours suit Zorro.
I went to an art store where they sold this new type of hobby called decoupage paper. It is like tissue paper that you can glue over anything to make it look different. They have all kinds of patterns. I used this lovely one that I found at the store. It says I love you on it. I cut them out in butterfly shapes and put glitter around it.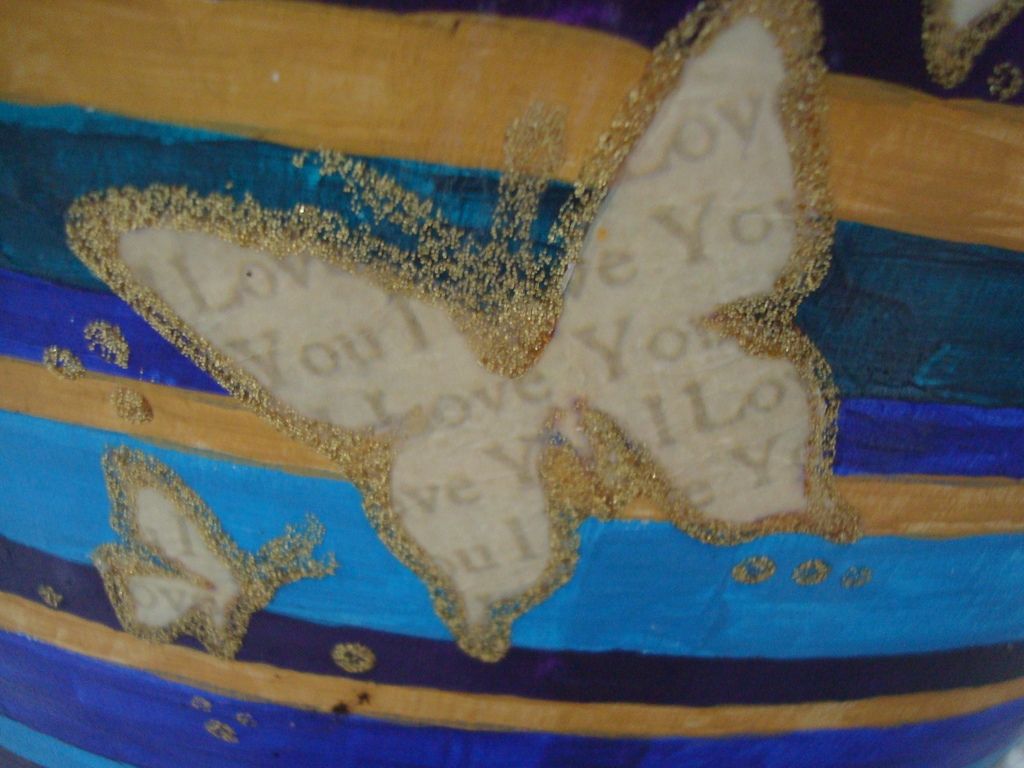 This is the final planter. We took Zorro out of the old plastic planter, I saw the tissue. It was not as bad as I thought. There was no odour. I saw the outline of his body and he was very skinny, almost flat. I saw his whiskers sticking out. I didn't cry, I felt sad but also happy that he was going to his forever rest. A bigger planter that was personalised by me.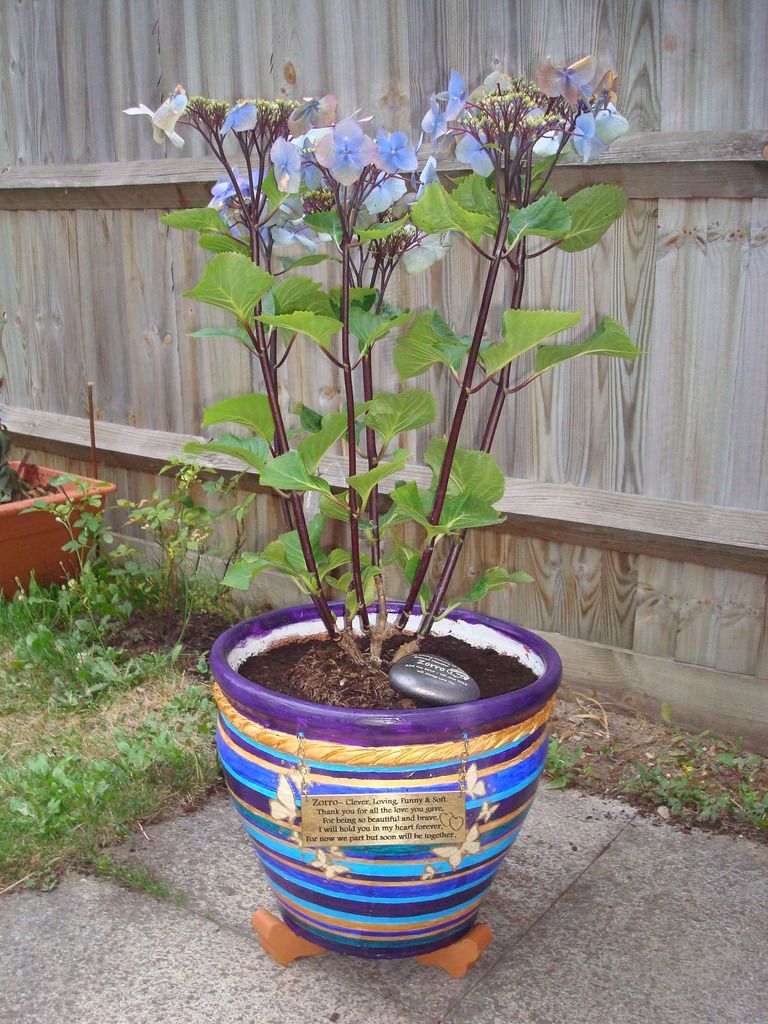 Zorro was an amazing hamster. I was absolutely frightened of him and would have to use gloves!! His bites were so hard and yes he did draw blood.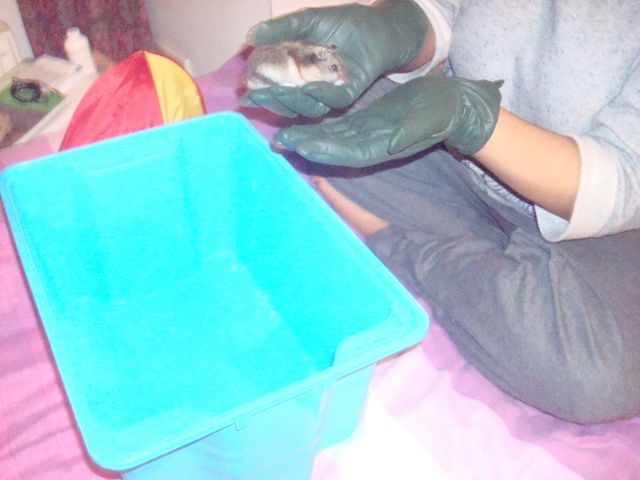 No matter what, I did not give up and with the help of my friend, her husband and Ziyad and Ahamad (my brother), I overcame this fear and even held him for the first time!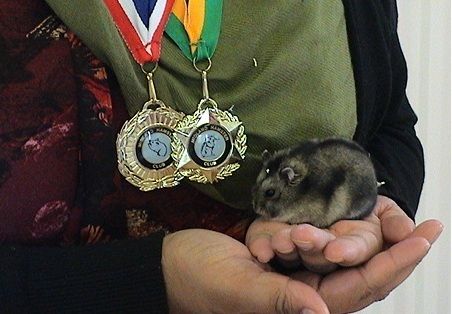 He also won the two medals that I will treasure for the rest of my life. Zorro came first in two competitions and came 3rd OVERALL!!
His personality was funny. He was sharp and intelligent but at times, just did not get it. Look how he goes under the swing instead of on it!!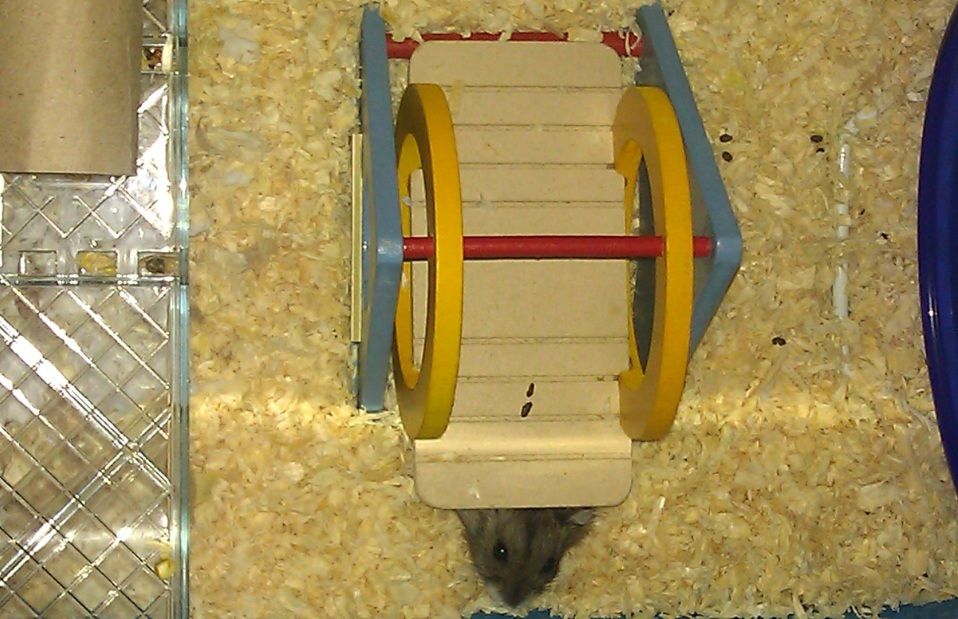 He was always eating, literally always! I loved it though; I would be mesmerised and just stare at him whilst he stuffed himself.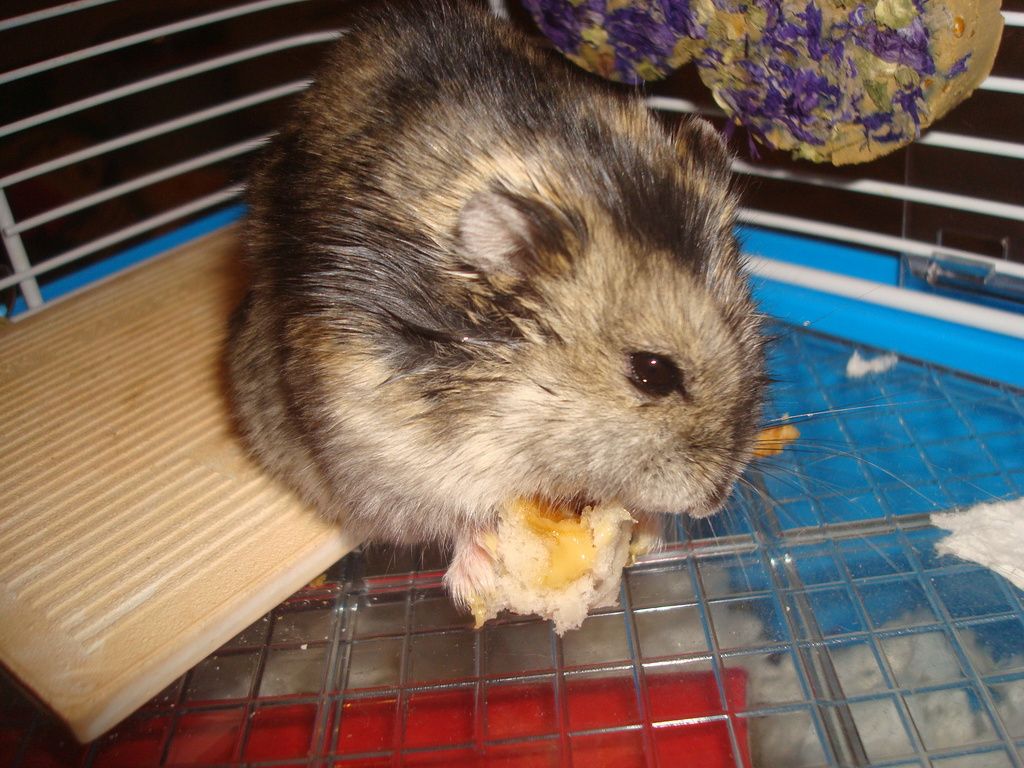 He then got his eye infection which never went away but we tried our best. I loved him so much!
Although we had a weird start, a few bites and a human scaredy cat AKA me... we were on a journey of friendship and then we became inseparable.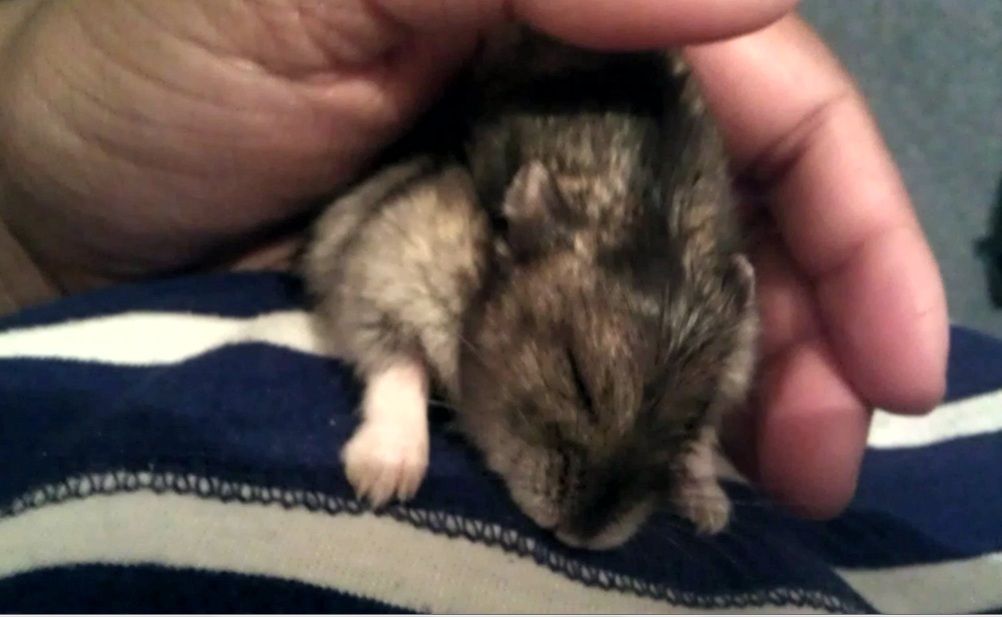 He was the cutest little furry man I had ever met and not a day goes by that I do not miss him. It has been an incredibly difficult time as you know but also a time that was blessed as summer was coming. Summer was hot and as he is an elderly hamster, it would have been difficult for him. He was also very ill and it was the right time. In a way, I was relieved as his eating habits were difficult to maintain e.g. sometimes he didn't like baby food and wanted something different. It would frustrate me as I could not find him anything he wanted. I would have to grind everything into a paste or like sand for him to eat as his teeth became incredibly sensitive.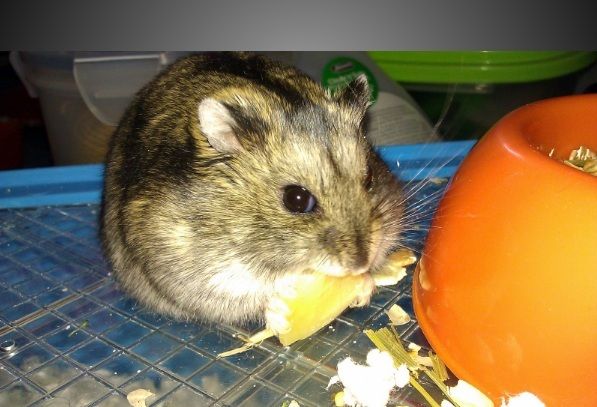 I could go on about how much I love him and miss him but I think I do this in my short video. I have made a Zorro tribute video to watch. The song is called 'You'll be in my heart' by Phil Collins. He sang the song for the Disney cartoon Tarzan where a Gorilla mother found Tarzan, a vulnerable human baby and decided to take care of him no matter how the other gorillas felt.
Please click on this link to watch it.
I will never forget you Zorro. You brought me so much happiness!!
Zorro
21st Nov 13 to 9th Jun 15
You will always be in my heart.