Post by izzybpb on Oct 7, 2019 3:41:03 GMT
Hi everyone. I am concerned about my 8 year old male budgie. Since the morning of Oct 5th, he has been fluffed up and sleeping excessively (or at least trying to). He has also been quiet and strangely docile. I was able to pick him up without any resistance (usually he bites the heck out of my hand or runs away if I try to hold him instead of just offering my finger to step onto). He also seems to have had abnormal poop for the past couple days. Pictures will be attached. He's been hiding behind his favorite bell for the entire day and tucking his head under his wing.
Around dinnertime on Oct 5th I took him to the vet. In short she confirmed that he was indeed sick and offered to do x-rays and/or blood tests, which would require him to be put under. Due to the fragility of parakeets, the way my first parakeet died, and Skylar's history of a possible stroke, I declined. I was too afraid that I would be sending him to his death. Unfortunately without diagnostics, there wasn't much they could do other than put him on an antibiotic and anti-inflammatory.
We have been giving him both medications as directed. He seems to have perked up a little - clicking his beak, occasionally preening or giving a half-hearted spin of his toy. However, I'm bothered by how much he seems to be eating. It seems that he goes down to his seed bowl every five-ten minutes, ate some, then returned to his spot next to the bell toy. Sometimes he will go down to the floor of the cage and scratch around and pick at empty seed hulls or his own old poop on the cage bars. I haven't seen him drink anything yet.
Unfortunately, the breeder I got him from raised him on a seed diet, and for the past 8 years it has been virtually impossible to get him to eat anything other than a few nibbles of a leafy green once in a blue moon. I'm worried he might be having a serious vitamin deficiency issue since he's eating so much and seems to be desperately picking around at the floor of the cage. For the past three years or so, he's been getting multivitamin drops in his water dish.
As for other physical illness symptoms, his cere isn't crusty or runny and nothing is bloody. The vet said he seemed to be breathing a bit heavy but honestly I haven't noticed a change in his breathing. He also has a history of a respiratory infection in 2016. I believe they put him on the same medications that they did then.
Any advice or opinions are very much appreciated. Thank you!!!
Update as of Oct 6th 11:30 pm
- he has been nonstop eating, I can barely tear him away from the food bowl. Still refuses any water I try to get him to drink. I've tried to give him spinach, parsley, carrots, and mandarin to no avail. I don't know what he wants. It's really starting to stress me out. He's had a mixture of urates-only poop and semi-formed watery poop with both feces and urates today. I am mostly concerned about possible liver problems. No matter how much he eats he doesn't seem satisfied, so I'm concerned he's going through some kind of malabsorption, also because some of his poops were urates only regardless of how much he ate.
This is him the morning of Oct 5th before I noticed that something was wrong.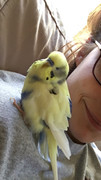 Abnormal poops from the past couple days: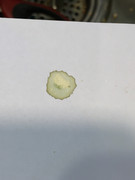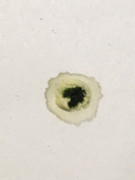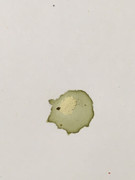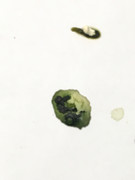 Normal poop: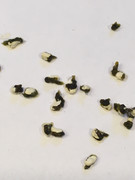 Night of Oct 5th: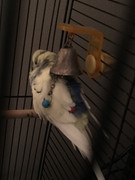 Normal healthy Skylar: