Post by lemonade on Jan 10, 2014 19:13:48 GMT
I haven't been on in a while. On Christmas Eve, just before 9am, my beautiful budgie boy Lemonade shut his eyes and went to meet little Peanut.
He fought so hard, and I am so proud of him for that, but in the end the tumour was just too big, too much, and he could not manage anymore.
On the 23rd my husband took the day off work and all Lemonade wanted was to cuddle in to him, at night he didn't settle and kept wanting out his cage. In the morning I was sat on the sofa having a coffee and toast and I had brought his wee hospital cage in and sat him next to me on the sofa, he was sat up straight, looking quite bright and I was chatting away to him, then he got very agitated and I took him out, he lay on my hand and in less than a minute he was gone. I miss him so much. He was our little ray of sunshine and had such a big impact on our lives. Not just a bird, but a little feathered person who became a huge part of the family.
He came to us in July 2009 and within weeks had taken over the place! He developed a unique personality and was full of fun, mischief and soon learned to talk and bark like a dog. He even imitated laughing and done his 'laugh' right on cue at times when something funny was said or done. He loved nothing more than to 'help', wether it was with doing hair, makeup, making a cup of tea - he was sat on the shoulder helping! One day Brian, my hubby brought home a little yellow rubber duck and this wee yellow duck soon became his 'baby' where Lemonade went, baby went too! Even to his overnights at the vet.
When we had a rotten day we would come in and his little face would make it better. He developed a strong bond with us as at this time was the only bird we had. When my grandad passed away in 2009 we inherited Paddy, who had been kept in a cage for 2 years on a seed only diet. Lemonade showed him how to fly, land and eat lovely fresh food, and showed him that the big scary hands were in fact ok.
After a few fights over who was boss, they became firm friends, but Lemonade still craved our attention and loved his daily kisses, scratches and chats with us.
Last January Custard, Sprite and Peanut joined the flock (brothers and sister) and again, Lemonade assumed the Daddy bird role and showed them the ropes, teaching them all they needed to know. I genuinely believe that if it weren't for Lemonade the others would not be the way they are today. He found his soulmate in Custard and the two became inseparable. They would happily sit for hours on end kissing and preening. Even towards the end, he was still trying to preen Custard, and Custard would lift Lemons lame leg with his beak and try to perch it for him
He was such a kind, caring and gentle soul. Such a friendly and happy wee birdy and my beautiful boy will be greatly missed.
Night night baby baby bird, find Peanut and all the other little angels up there and fly high. We will never forget you and your flock miss you everyday xx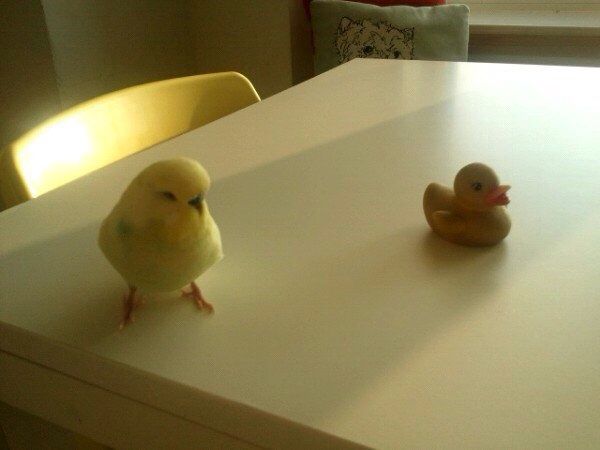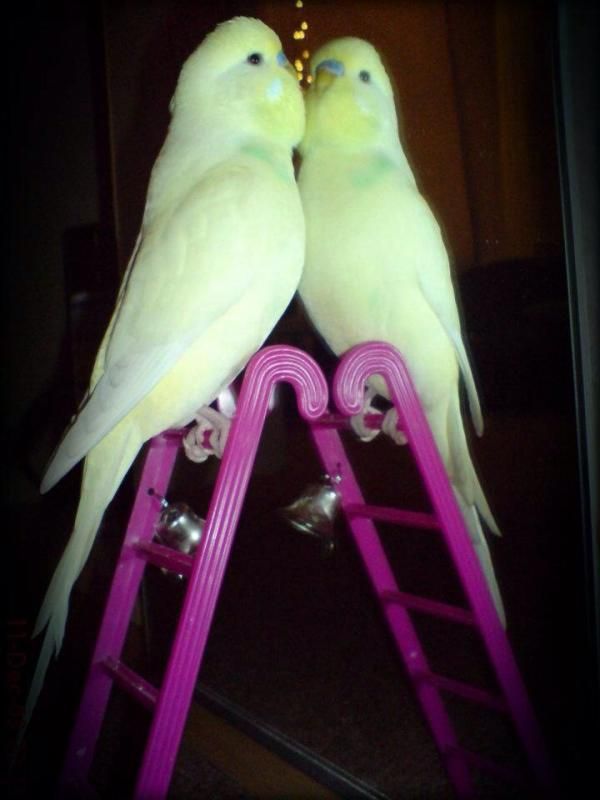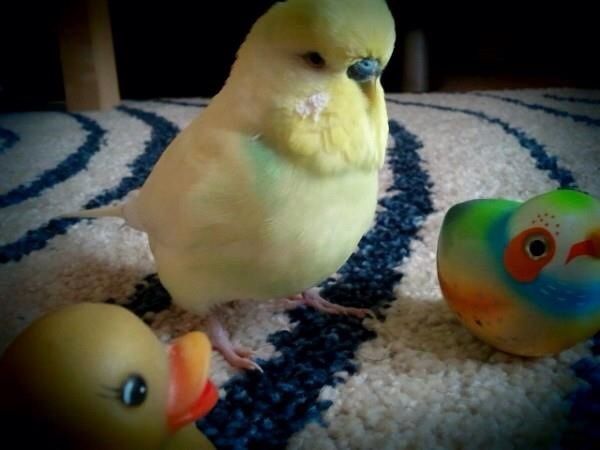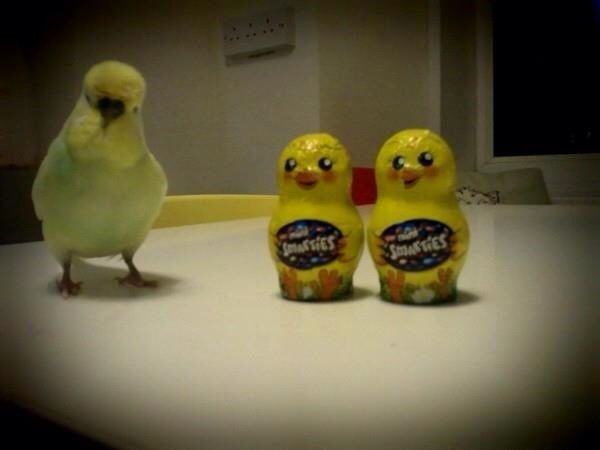 Lovebirds
Lemonade and Peanut. RIP my beautiful boys